Today's actions are tomorrow's results! Admiral Markets presents the trade of the day – LIVE. Meet the industry's leading daytraders LIVE in a brand new series of FREE, short daily webinars. Starting Monday, 16 October 2017 at 10:00 BST (11:00 CET/12:00 EET).
5 Days – 5 Professional Day Traders – 5 Different Trading Styles.
Trading is all about timing, and we have no intention of wasting yours! Learn about market screening and trade the Idea of the Day in just 15-20 minutes. Join our hosts to hear new ideas, discover new tactics and knowledge and improve your market know-how!
Each of our experts have their own individual trading style, from scalping Forex and Indices – in both small and large volumes – to price action trading, and much more.
One thing is for sure – this exclusive peek over the shoulders of our experts will only benefit your trading and maybe help you earn while you learn!
Trading Know-How, in Real-Time
Real-Time Daily Trading Ideas is more than just an analysis of the markets. Converting analysis into a fully-fledged trading idea is the ultimate goal. By watching our trading-pros at work, you'll also learn much more about how to use MetaTrader 4 and MT5, with our great, (and also free!) Supreme Edition add-ons! Proper Risk Management and a small Q&A in each webinar will help to close that circle.
Webinar Schedule
Monday, Jay Medrow
"Ups or downs – we SOLDIER ON!"

Tuesday, Paul Wallace
"You're either an amateur with a hobby or a professional with a business!"
Wednesday, Mike Seidl
"Another day, another Dollar!"
Thursday, Nenad Kerkez
"Patience is the key to trading success!"
Friday, Dirk Friczewsky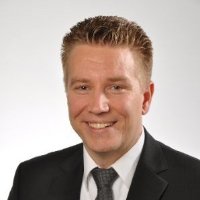 "You don't trade markets! All you trade is risk, so always be ready!"
Register just once, and you'll be automatically invited to all webinars in the series. Whether you join us every day or just a couple of times a week, it's totally up to you!
After the completion of each webinar, a recorded video will be available on our global YouTube channel.
Leave us a comment!
Error, group does not exist! Check your syntax! (ID: 3)